Introduction
Due to the ever-changing algorithms of search engines, SEO is also continually changing. Take a look at these SEO News and updates across the industry to help you improve your online visibility.
1. New Google Business Profile Web Search Menu Now Rolling Out
In Google Web Search, Google was testing an expanded menu to manage your Google Business Profile a few months ago. Well, now it seems to be fully rolled out, where business owners can edit their business profile directly through web search through these new action buttons. Previously, it required many more clicks. The screenshot below shows a Google business profile with all buttons on the page itself. To know more about google business profile web search. Read more
2. Google Adds Podcast Placement Now Available
YouTube is the second most popular service for listening to podcasts.  Advertisers can now globally align their ads with podcast content. Create an audio or video campaign and choose 'Podcast' as a placement. The below screenshot shows how to choose podcast placement on a specific website, app, or video. Find Out More
3. Google Adds Performance Max New Features & Best Practices
Performance Max is a new goal-based campaign type that allows performance advertisers to access all of their Google Ads inventory from a single campaign. Now Google is enhancing Performance Max campaigns with several new features and best practices for promoting holiday sales.
In this feature, Google states that:
You can predict how your campaign will perform in the future and simulate what might happen if you change variables such as your campaign budget and ROAS or CPA targets. Examine how changes to campaigns may affect key metrics such as conversion value. Forecasts in Performance Planner are also adjusted for seasonal events, allowing you to explore potential holiday opportunities in the coming weeks.
To read more about performance max new features and holiday best practices. Read more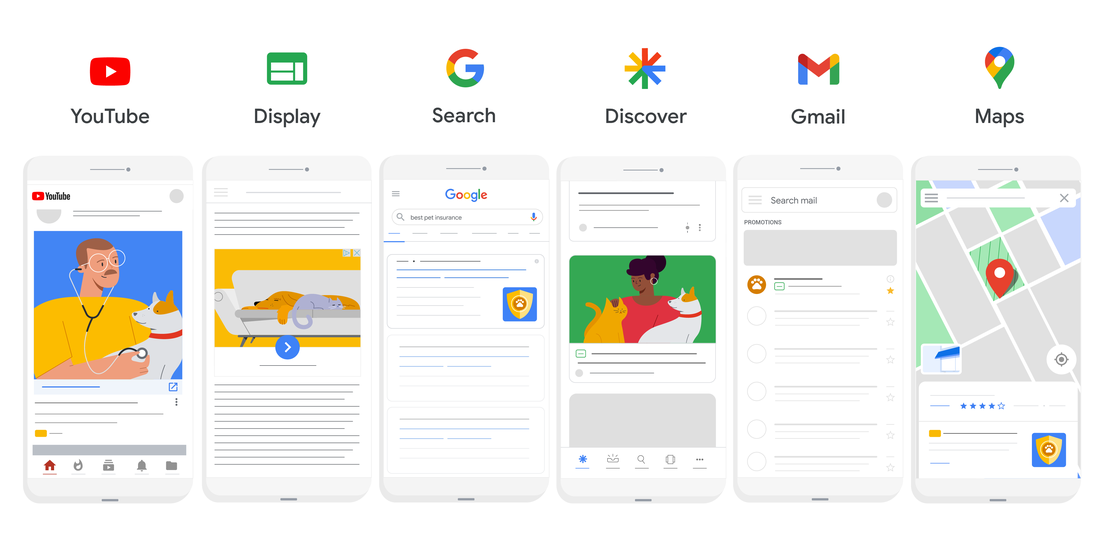 4. Google Lets You Disable Targeted Ads & Keep Personalized Searches
Google is releasing a new tool that allows users to customize the advertisements they see in search results, YouTube, and Google Discover. It is up to you to decide what types of activity are used to make Google products work for you independent of the ads you see. Previously, if your YouTube History was on, your ads were automatically personalized. Now YouTube History can be turned off in My Ad Center if you don't want it used for ad personalization. This won't affect relevant recommendations in your feed.
The below screenshots show how to disable personalized advertising on google
My Ad Center is made to be simple to use and locate. It is readily accessible through advertisements that appear in Google Search, YouTube, and Discover.

Find out more about how to disable specific Ad topics using my Ad center and to disable personalized advertising in google. Know more
Conclusion
Google updates create interest, excitement, and often confusion. The purpose of this explainer is to provide you with an overview of the latest digital marketing updates that have taken place.